Exhibition Véronique Clamot - d'Haudrecy Art Gallery - 2021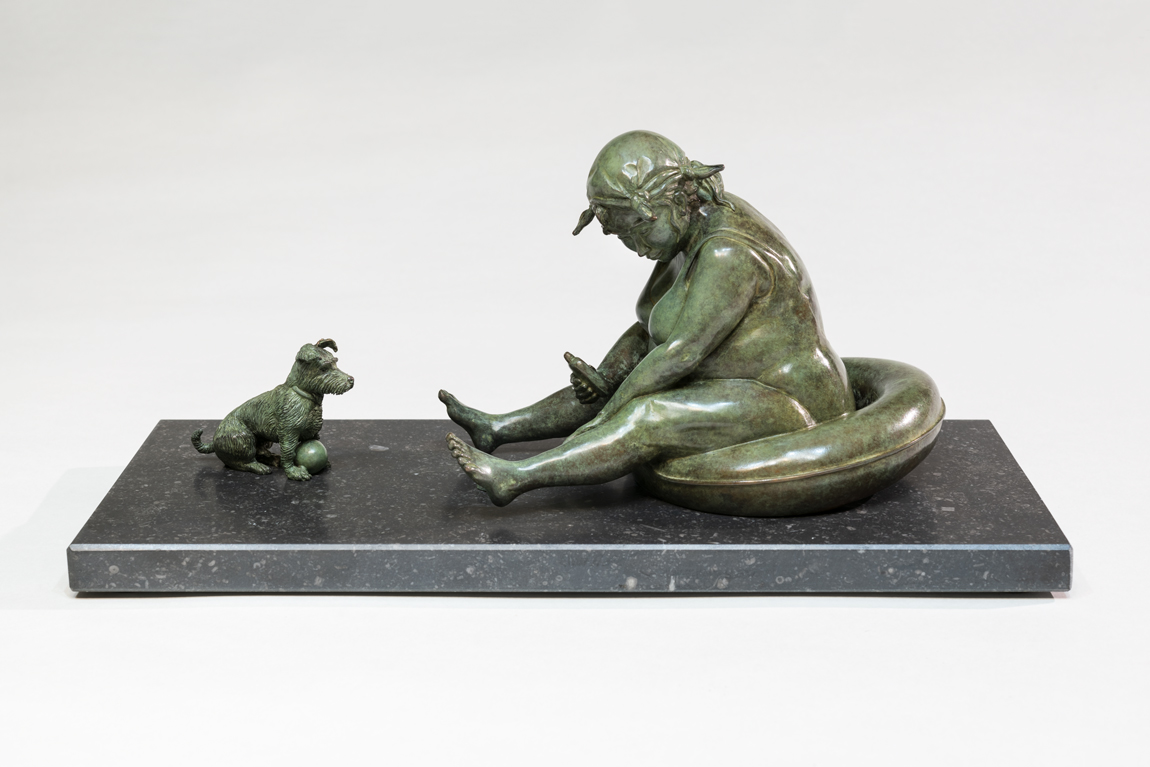 'Indice 50' • 15x34 cm • bronze
VÉRONIQUE CLAMOT

" GELATI "
Exhibition 31.07.2021 - 22.08.20201
d'Haudrecy Art Gallery - Knokke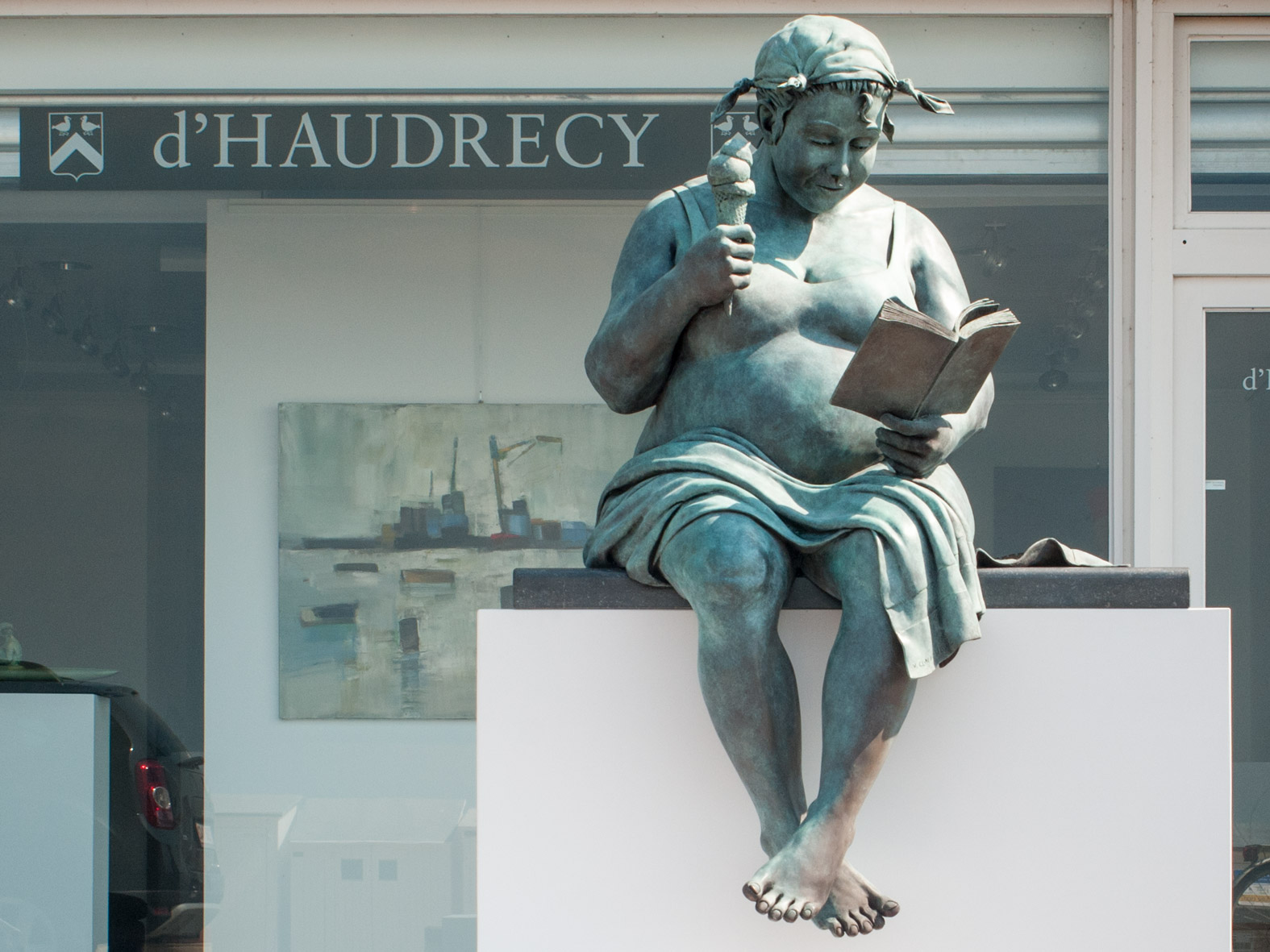 'L'intrigue' • H +/- 110 cm • bronze
Born in Belgium in 1968
Education: Graduate of Institut Supérieur St Luc, Brussels (Illustration)
Véronique Clamot gives an interpretation of the bronze sculptures (lost wax) series " Les Baigneuses".
"Look at them, they are the Stars of our beaches. Unrestrained yet discreet, graceful
and very feminine in their 'one piece' bathing suits, they display their generous curves.
Idle and greedy, they take advantage of a parenthesis under the sun,
during the warmest days of our too-short summers."
V.C.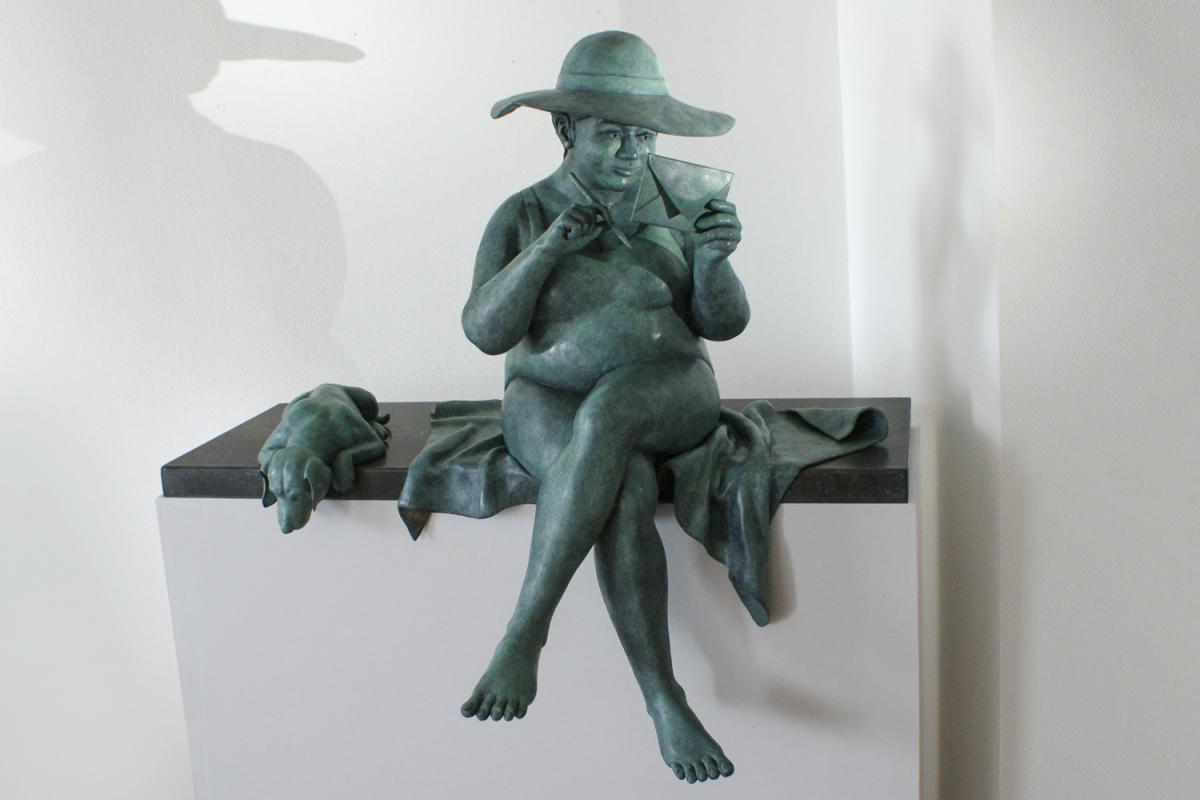 'Si tu savais…' • H +/- 100 cm • bronze
d'HAUDRECY ART GALLERY
ZEEDIJK ZOUTE 779
8300 KNOKKE (BELGIUM)
Tel. +32 50 60 90 21
Mob. +32 475 38 58 20
Open: Friday, Saturday & Sunday
11.00 - 13.00 & 14.30 - 18.00
and by appointment
---