Art Knokke Heist - 31/10 & 01/11 2020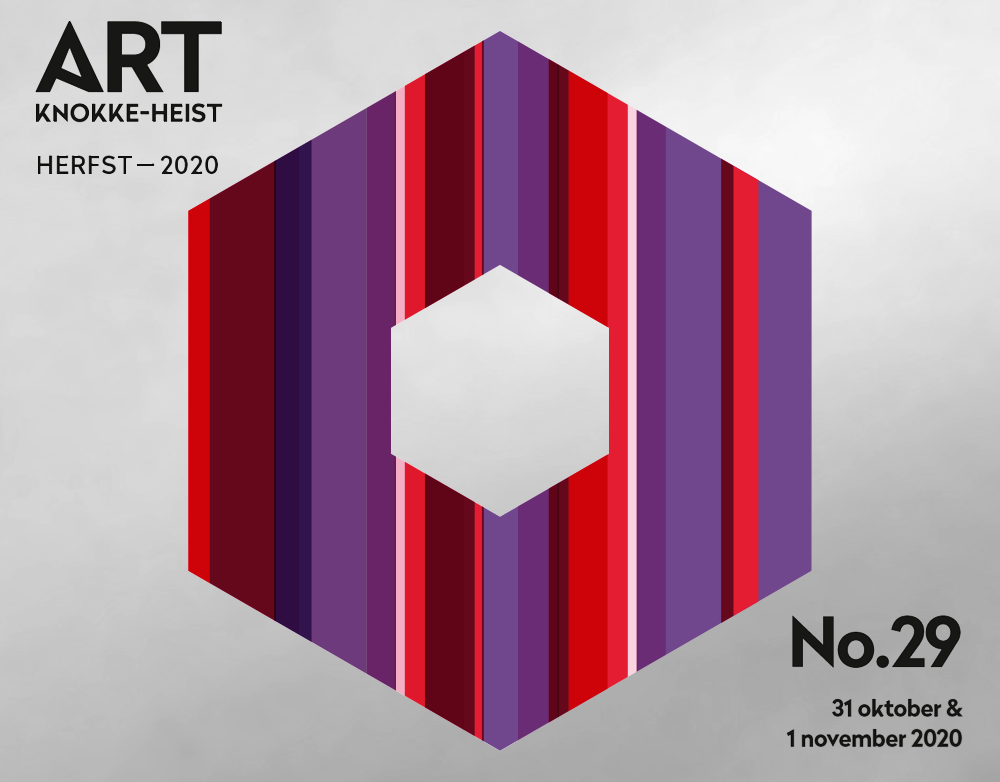 ART KNOKKE-HEIST
ART Knokke-Heist is an open gallery weekend that aims to make art accessible to everyone.
Whether you are an amateur or connoisseur, the gallery owners will welcome you with open arms
and answer all your questions. This event places art in Knokke-Heist in the spotlight.
However, art lovers and buyers can enjoy an artistic experience here all year round,
and not just in one of the 80 or more art galleries. There is also a lot of art to see and experience
in public spaces. The art heritage is expanding year after year. From statues to townscapes and beach art,
they all surprise you in unexpected locations: every day, you can greet the tides with Folon,
peer across the dunes to the sea with the Socorristas or stroll past Flanagan's 'hare' at sunset.
The 29th edition will take place on 31 October and 1 November 2020.
During the vernissage weekend on Saturday October 31st and Sunday November 1st ,
a host of extraordinary works of art and creations will once again be showcased in no fewer than 50 participating galleries.
Absolute Art Gallery Kustlaan - Absolute Art Gallery Zeedijk - Adrian David Gallery - Art Center Horus - Art Gallery Ronny Paesbrugghe
Art Gallery Vereenooghe - Art Gallery Woussen - Art-Gallery.be - Artissan - Axel Pairon Gallery - Bart Verheyen Gallery - Berko Fine Paintings
Boon Gallery - Cafmeyer Gallery - De Mijlpaal - d'Haudrecy Art Gallery - Early Birds Art Gallery - Edouard Simoens Gallery
Foorumi Gallery & Art Platform - Galerie Ronny Van De Velde - Galerie Saint-Clair - Galerie Van Campen & Rochtus - Galerie van den Brand
Galerie Zuid Zeedijk - Galerie Zuid Zwaluwenlaan - Gokelaere & Robinson - Guy Pieters Gallery Albertplein - Guy Pieters Gallery Zeedijk
Jones Gallery Knokke - Jones Gallery Zoute - J&O Saverys Gallery - Kathart Gallery Zeedijk - Kathart Gallery Zoutelaan - Kunstgalerie Ceysens
M21 Gallery - MDZ Art Gallery - Morbee Gallery - NF Art Gallery - Rasson Art Gallery - Retsin Gallery - Robinsons Art Gallery ( BVB Belgium Art)
Samuel Maenhoudt Gallery - Samuel Vanhoegaerden Gallery - Sonjart Gallery - Stephan Bar Art Gallery - Svenson Art
Winwood Gallery - YellowKorner Galerie - Your Art Gallery
---